XX International Symposium of Electrical Engineering
SIE 2023
Electromagnetic point emitting device and receiver of acoustic waves
Abstract
•    Issue: The application of ultrasound acoustic waves is presented in many medical areas as an effective and innovative method. In the pediatric sector, early detection of hip dislocations in neonates is essential to initiate appropriate treatment and avoid long-term complications.
•    Objective: The objective is to investigate and develop the electromagnetic point emitter device and receiver of acoustic waves that through a non-invasive and efficient methodology for the early detection of hip dislocations in neonates which will allow timely treatment and improve long-term outcomes for patients.
•    Methodology: The prototype Acoustic probe was developed, which is a point electromagnetic emitter-receiver device consisting of modules: 1) User Interface, 2) Control Circuit, 3) Power Circuit and 4) Actuator. Through the methodology that involves a combination of clinical methods and the use of the prototype.
•    Results and discussion: The prototype generates sound waves on solid surfaces and inside liquids below the audible and ultrasonic in a frequency range 1 Hz to 400 kHz serves to generate sound waves, and through an ultrasonic receiver recorded and analyzed by signal processing.
•    Conclusions: The device is being tested in the medical field, for the detection of irregularities in the detection of dysplasia. However, it is necessary to carry out additional studies and clinical trials and consolidate their implementation in medical practice.



Resumen
•    Problemática: La aplicación de ondas acústicas de ultrasonido se presenta en muchas áreas médicas como un método efectivo y de innovación. En el sector de pediátrico, la  detección temprana de dislocaciones de cadera en neonatos es fundamental para iniciar el tratamiento adecuado y evitar complicaciones a largo plazo.
•    Objetivo: El objetivo es investigar y desarrollar el dispositivo emisor puntual electromagnético y receptor de ondas acústicas que mediante una metodología no invasiva y eficiente para la detección temprana de dislocaciones de cadera en neonatos lo que permitirá un tratamiento oportuno y mejorar los resultados a largo plazo para los pacientes.
•    Metodología: Se desarrollo es un dispositivo electromagnético puntual emisor-receptor está formado por módulos: 1) Interfaz de Usuario, 2) Circuito de Control, 3) Circuito de Potencia y 4) Actuador. Mediante la metodología que involucra una combinación de métodos clínicos y el uso del prototipo.
•    Resultados y discusión: El prototipo genera ondas sonoras en superficies sólidas y en el interior de líquidos por abajo del audible y ultrasónicas en un rango de frecuencia 1 Hz a 400 kHz sirve para generar ondas sonoras, y mediante un receptor ultrasónico registrada  y analizada mediante procesamiento de señales.
•    Conclusiones: El dispositivo está siendo probado en campo médico, para la detección de irregularidades en la detección de displasia. Sin embargo, es necesario llevar a cabo estudios adicionales y pruebas clínicas y consolidar su implementación en la práctica médica.


About The Speaker Dra. Angelica Hernandez Rayas
Universidad de Guanajuato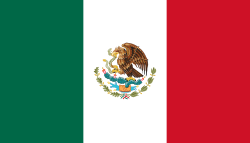 Trabaja en la Universidad de Guanajuato como profesor y técnico de investigación académica en el grupo de Física Medica en la División de ciencias e ingeniería.