XX International Symposium of Electrical Engineering
SIE 2023
IoT monitoring system for weather station based on TTGO T-Beam and LoRa communication
Abstract
•    Problem: Climate variability has increased the need for atmospheric monitoring systems at the local level. Meteorological data are useful for climate prediction, agriculture and crop management, water resources management, and air quality estimation. Current solutions to obtain meteorological data are typically regional, expensive, and depend on telecommunications providers, limiting the value of the information and its accessibility in rural areas or specific places. For this reason, the development of more affordable solutions at the local level is required.
•    Objective(s): Develop a monitoring system based on the TTGO T-Beam development board for Bresser 5-in-1 weather stations using LoRa communication.
•    Methodology: Collect and remotely transmit the variables measured by the Bresser 5-in-1 station using a set of TTGO TBeam systems. Manage the data acquired through the IoT platform "Node Red" and perform visualization through the "Grafana" platform. Perform communication tests to know the maximum distance between nodes.
•    Results and discussion: The software architecture developed from Node-RED for data acquisition and Grafana for visualization is an effective solution for IoT applications. Range testing demonstrated the equipment's ability to operate at distances of several kilometers using LoRa (868MHz) communication technology.
•    Conclusions: The research results confirmed the possibility and reliability of remotely integrating measurements from the Bresser 5-in-1 weather station to an open-source IoT platform.


Resumen
•    Problemática: La variabilidad climática ha aumentado la necesidad de sistemas de monitoreo atmosférico a nivel local. Los datos meteorológicos son útiles para predicción climática, agricultura y manejo de cultivos, gestión de recursos hídricos y estimación de calidad del aire. Las soluciones actuales para obtener datos meteorológicos son típicamente regionales, costosas y dependen de proveedores de telecomunicaciones, limitando el valor de la información y su accesibilidad en áreas rurales o lugares puntuales. Por este motivo se requiere el desarrollo de soluciones más asequibles a nivel local.
•    Objetivo(s): Desarrollar un sistema de monitoreo basado en la placa de desarrollo TTGO T-Beam para estaciones meteorológicas Bresser 5 en 1 empleando comunicación LoRa.
•    Metodología: Recopilar y transmitir a distancia las variables medidas por la estación Bresser 5 en 1 mediante un set de sistemas TTGO TBeam. Gestionar los datos adquiridos a través de la plataforma IoT "Node Red" y realizar la visualización mediante la plataforma "Grafana". Realizar pruebas de comunicación para conocer la distancia máxima entre nodos.
•    Conclusiones: Los resultados de la investigación confirmaron la posibilidad y confiabilidad de integrar de forma remota las mediciones de la estación meteorológica Bresser 5 en 1 a una plataforma de IoT de código abierto.

About The Speaker Ph. D. Pedro Merino-Laso
Escuela Nacional Superior Maritima (ENSM)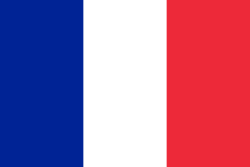 Investigador en la Escuela Nacional Superior Maritima (ENSM) en Francia.