19th International Symposium of Electrical Engineering
SIE 2021
Cloud computing based smart energy monitoring and Meter Data Management System
Abstract
This work shows the design of Cloud computing based smart energy monitoring and Meter Data Management System using smart meters. These measuring equipment are installed in the major electricity consuming services. The system uses the information sent by the Smart Polling Device (SPD) that connects to smart meters. It's made up of REST API and an open source IoT platform (ThingsBoard). The application guarantees storage, assurance and calculations in the cloud based on the data retrieved and allows access to this information from other services or entities. It also establishes communication with ThingsBoard, which in turn facilitates the monitoring and visualization of variables that describes the use of energy in real time. The implemented system allows the acquisition of variables for services in real time in an efficient and automated way, it offers the possibility of carrying out energy efficiency studies as well as making decisions that result in greater energy savings in a timely manner.

Resumen
El presente trabajo muestra el diseño de un Sistema de Gestión de Datos para Metrocontadores y monitoreo de energía inteligente basado en computación en la nube a partir de controladores de energía. Estos equipos de medición están instalados en los servicios mayores consumidores de electricidad. El sistema utiliza la información enviada por el Dispositivo Encuestador Inteligente (DEI) que se conecta a los controladores de energia y se compone de una API REST y una plataforma de codigo abierto de IoT (ThingsBoard). La aplicación garantiza el almacenamiento, el aseguramiento y los cálculos en la nube a partir de los datos obtenidos y permite el acceso a esta información desde otros servicios o entidades. Establece además, la comunicación con ThingsBoard, que a su vez facilita el monitoreo y visualización de las variables que caracterizan el uso de la energía en tiempo real. El sistema implementado permite la adquisición de las variables por servicios en tiempo real de una forma eficiente y automatizada, brinda la posibilidad de realizar estudios de eficiencia energética así como tomar decisiones que repercuten en un mayor ahorro de energía de forma oportuna.

About The Speaker Ing. Daniel Mesa Díaz
UCLV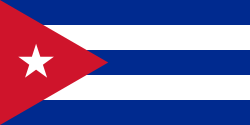 Trabajo en la Dirección de Informatización de la UCLV.